Homeownership comes with many benefits but at some point, keeping up with chores becomes a real hassle. Raking leaves, shoveling snow, and making repairs can become challenging and takes up valuable time better spent on more rewarding pastimes. You or a loved one might feel the same way about tasks like cleaning, cooking, and replacing worn-out appliances.
StoneCreek of Flying Horse assisted living in Colorado Springs is a maintenance-free senior living community that can simplify your life in the best possible ways; our residents leave those hassles behind and enjoy relaxing, enriching lifestyles. You won't have to worry about chores, and you won't lose any sleep over it – we promise!
Seniors, You'll Never Need to Find Yard Work Help
Outdoor work can really take a lot out of you, and it's never-ending when you own a home. Lawn mowing services, snow cleanup, and other yard work help for seniors can be hard to find and expensive. Hiring contractors can also be challenging since providers aren't reliable; this can be a real burden for older adults.
At StoneCreek of Flying Horse, you can enjoy the beautiful landscaping without lifting a finger. Since we are all-inclusive, our dedicated team takes care of all that; schedule a tour to see how immaculate our senior community is. Our residents get to stroll around the property and appreciate the beauty of their surroundings at their leisure.
Home Maintenance and Repairs? No Worries Here
After their children move out and they retire, seniors can need help when things need to be painted, deep cleaned, or repaired. That kind of maintenance can turn into real obstacles – that's why much of it is often left undone. Attempting to fix things can also be hazardous, especially when it involves climbing ladders and using sharp tools.
Our Colorado Springs assisted living community is maintenance-free for residents because our team members take care of upkeep and repairs throughout the community. They fix leaky faucets, change lightbulbs, and help with whatever else is needed. We think of this as labor-free living, and it's very easy to get used to.
Our Culinary Experts Do the Shopping and Cooking
StoneCreek of Flying Horse residents don't have to worry about grocery shopping or cooking because dining room service is available for breakfast, lunch, and dinner: We have multiple, beautiful dining venues. The MINDful Menu offers residents nutritious meals with bountiful options to choose from, including vegetarian and gluten-free selections.
Our My Food program includes:
My Recipe
My Community Signature Dish
My Birthday Meal
Themed Dinner
Weekly Chef Features
Seasonal Sips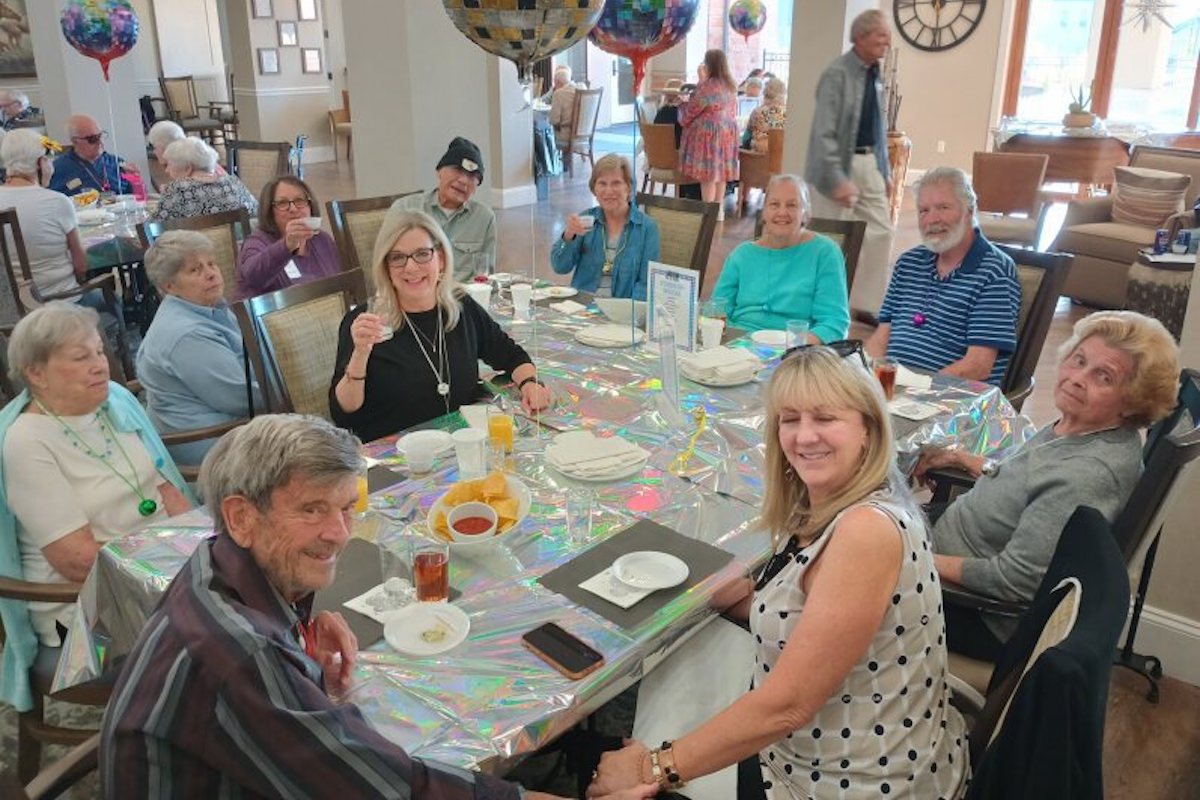 Maintenance-Free Luxury Senior Apartments
Our upscale, pet-friendly apartments offer plenty of storage space, private bathrooms, and space to receive in-home care. These comfortable one- to two-bedroom apartments range from 445 to 1,637 square feet, and we provide housekeeping, laundry services, and trash removal. You'll also be glad to know that all the utilities are included, so you won't need to pay those bills separately.
More Free Time to Enjoy Luxury Amenities
We offer independent living, assisted living, and memory care services to our residents, so they have the comfort and security of being able to age in place. All residents have access to our delightful dining options and scheduled local transportation. Here's what else there is to enjoy:
Activity room
Art studio
Fitness studio
Community Wi-Fi
Garden courtyards
Library
Salon/spa
Theater
StoneCreek of Flying Horse also has special programs geared toward health and wellness, day trips, and community celebrations. And since many are held right here, you don't have to put on a coat and get in the car – how simple is that?
StoneCreek of Flying Horse Can Simplify Your Life
Senior assisted living in Colorado Springs gives you the freedom to live your best life, doing the things you love without the hassles of maintaining a home. Contact us to learn more about luxury senior living services for your lifestyle.