When someone hears the words "Type A" and "Type B," it often refers to blood types. But with assisted living in Texas, those words differentiate these communities by the services provided. This understanding can help you narrow down the choices, setting you on the right path toward selecting the best senior living option for you or a loved one. At Tech Ridge Oaks in Austin, we're happy to explain these two categories, and will tell you there's no "Type O" in assisted living; it's A and B only, as two distinct classifications.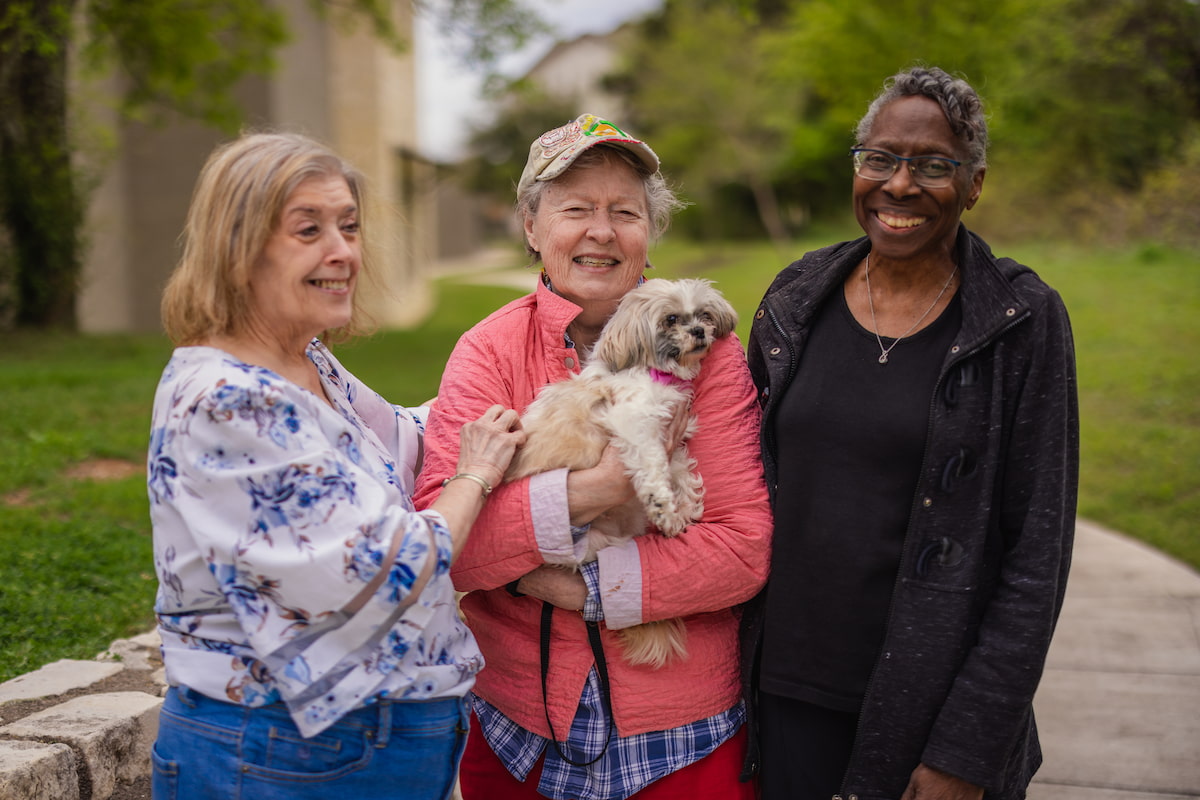 What services do assisted living communities provide?
Assisted living communities like Tech Ridge Oaks have compassionate teams that provide health services and help with activities of daily living (ADLs) for residents. The homelike setting encourages independence, dignity, and privacy, with private and public living spaces and dining options. Individualized services are customized for residents, and can include help with bathing, dressing, toileting, and medication administration.
The best assisted living communities in Austin also have lifestyle programs and special events.
Many also have separate memory care units for residents with Alzheimer's and other forms of dementia. That is especially helpful as residents can transition to memory care if the need arises.
Type A Assisted Living Community Classification
According to Texas Health and Human Services, Type A communities are for residents who don't need "routine attendance during sleeping hours" and can follow directions in emergencies. Type A caters to seniors who are relatively independent, require minimal support, and can evacuate the community without assistance in case of an emergency. They may offer light help or reminders with ADLs and medications and focus more attention on dining, housekeeping, and programming.
Type B Assisted Living Community Classification
Residents living in Austin Type B assisted living communities may have multiple chronic conditions that call for more personalized care. These properties are designed for residents who require caregiver overnight and assistance with evacuating should there be an emergency. These older adults are not capable of fulfilling those kinds of directions without compassionate assistance.
Classified under an advanced level of care category, Type B assisted living in Texas offers extensive support with ADLs, including comprehensive personal care, medication management, and specialized healthcare services. Communities like Tech Ridge Oaks that advertise memory care services must have a Type B license.
How much does Type B assisted living in Austin cost?
In terms of costs, Type B assisted living facilities tend to be more expensive than Type A due to the higher level of care offered. In Austin, you might pay anywhere from $3,000 to $14,000 per month for assisted living. Costs vary significantly, depending on the community's location, size, services, and amenities. It helps to weigh the benefits of specialized care and additional services against the costs to determine the best option.
The Benefits of Advanced Type B Assisted Living at Tech Ridge Oaks
Tech Ridge Oaks is a licensed Type B Texas assisted living community. We offer an exceptional, resident-focused environment that prioritizes comfort and peace of mind. We blend the recreational features of a Type A community with the advanced healthcare support of Type B, helping our residents live their best lives.
There's a lot to like at our North Austin community:
Beautiful courtyard
Comprehensive healthcare services with a certified care team
Dedicated caregivers
Individualized care plans
Private movie theater
Private, well-appointed, pet-friendly apartments
Putting green
Resort-style amenities
This is just a peek at what sets us apart from other assisted living communities in Austin, Texas.
Learn About Austin, Texas Type B Assisted Living at Tech Ridge Oaks
Type B assisted living communities like Tech Ridge Oaks ensure an advanced level of care and an enhanced quality of life for older adults who benefit from these services. We encourage you to tour our grounds, speak to our associates and leadership team, and engage with other residents before making your important decision. Contact us to discover why Tech Ridge Oaks might be the perfect fit.