An older couple spends the better part of retirement on nature walks all over the North Austin area. Today they're getting ready to check out Old Settlers Park in Round Rock, TX, but the car keys are missing.
After arguing, accusing, and searching, the day is shot. Later that night, while loading the dishwasher, dad finds the keys in the top rack.
If you live with someone with Alzheimer's or dementia or hear stories like these from loved ones, you'll recognize that misplaced items can be a common occurrence. It may be just the beginning of more significant hardships.
There comes a time when an Assisted Living or Memory Care community might be an avenue your family wants to consider.
Is dementia a normal part of aging?
Dementia is not a normal part of aging. While dementia comes in many forms, with different root causes, Alzheimer's is the most common type diagnosed.
It's perfectly normal to be forgetful from time to time at any stage of life, but memory problems with dementia can start to turn into mental and physical issues. Everyone misplaces their keys at some point, but a person with dementia may not realize what a set of keys does.
The difference is a lapse in memory versus losing the ability to understand.
Neurocognitive disorders like Alzheimer's are progressive, and at some point, the person affected will need 24-hour care.
What do you do when a loved one has dementia?
Many people's first dementia caretaker is whoever is closest to them. A husband, wife, or adult child usually takes on the heroic role, but it is not a journey to go on alone.
It's important to communicate with a spouse or parent with dementia and set boundaries regarding what you do as a family member and what you do as a caregiver.
Keep lines of communication open with other family members and express yourself if providing care is beyond your limits.
Planning for the future with your loved one is also an essential step in the early stages of Alzheimer's. Make it clear you won't be able to provide 24-hour supervision and care services and start visiting Memory Care communities early on.
What are the reasons to seek senior care?
Round Rock is home to Double Creek Assisted Living and Memory Care. This community provides relief to families in the North Austin area through purposeful and comforting care.
Your family may be interested in Assisted Living or Memory Care when caretaking duties become too much to handle or when a loved one starts:
Lacking social support and enjoyment
Loses or gains weight
Loses the ability to bathe or provide personal care for themselves
Becomes overwhelmed by medication management
Begins wandering or sundowning
While some seniors at Double Creek may only need medication reminders and enjoy the opportunity to stay active and social, others need a higher level of care. Our community is equipped and happy to provide for all seniors.
Why do seniors love Round Rock, TX?
Seniors love living in an upscale and modern community that makes their lives easy.
Round Rock provides a convenient location to the parks, museums, restaurants, and shopping seniors in the Austin area love.
Double Creek loves being a part of the Round Rock community as a whole. We devote some of our activities to making treats for Cedar Ridge High School staff. They always look forward to us stopping by.
Inside Double Creek, you'll find seniors are busy:
At chair yoga or tai chi
Washing the paint off from Art Throbs Club
Enjoying chef-prepared lunch
Grooving to live entertainment
Getting on the bus for a scenic drive
Rushing to get the good seats at bingo
Getting geared up for Green Thumb Club
Being first in line for a Seasonal Sips happy hour
Relaxing in the dining room and enjoying selections from the chef special
What's the difference between Assisted Living and Memory Care?
Memory care provides specialized senior care services for people living with Alzheimer's and other forms of dementia. While being assisted with activities of daily living, these residents also experience a higher level of care specific to their needs and abilities.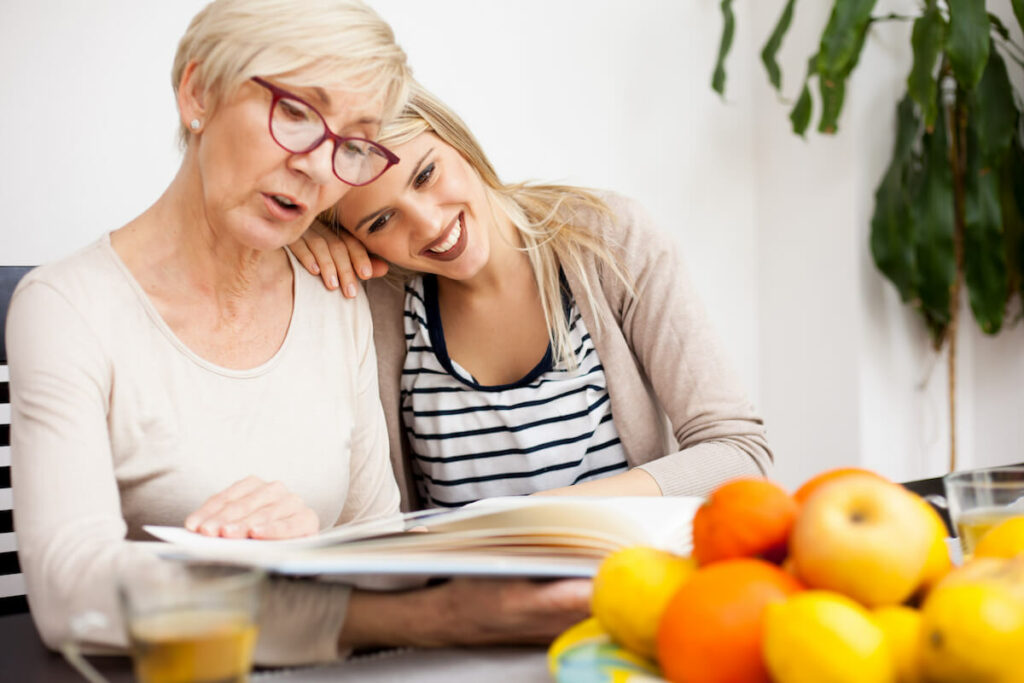 Assisted living gives seniors the confidence to enjoy their retirement however they want. Nurses and care team members take the hassles out of their lives and replace them with enjoyable activities.
Assisted Living
Double Creek Assisted Living residents receive benefits from the My Wellness program. Our care staff is available day and night to provide personal assistance with:
Health care services
Activities of daily living like bathing and grooming
Transfer assistance
Medication management
On-site physical therapy
Housekeeping and laundry services rid the dangers and hassles of Assisted Living in seniors' lives. These residents get to experience Independent Living at their own pace and enjoy as much or as little socialization as they want.
Memory Care
Memory care services are provided by team members trained in Teepa Snow's Positive Approach™ to Care (PAC). With a lower staff-to-resident ratio, your loved one can live in the moment, surrounded by dedicated team members cheering on all of their victories.
The Cottage is our secure wing of Double Creek dedicated to seniors living with dementia. These residents have access to a secure courtyard and signature programs only available in Civitas Senior Living communities:
Fit For You: This data-based brain and fitness exercise program is led by specialized team members daily. The workout promotes brain plasticity, an essential step in slowing memory loss.
My Moment: Celebrating milestones and memories specific to each resident with parties, supervised outings, and special events.
Art Throb Club/Green Thumb Club: Engaging the senses, promoting creativity, and connecting fine motor skills is achieved through daily digs in the garden, painting, and personalized craft projects.
Civitas Memory Care communities also offer:
Pet therapy
Interactive life and workstations
My Legacy Album to preserve their experience
MINDful Menu options
Live entertainment
Family caregivers trust that The Cottage provides their loved ones with a clean and compassionate environment to continue living a life filled with purpose.
Find North Austin Senior Care
The Memory Care community at Double Creek can prevent your family's frustrations with Alzheimer's and dementia. Let our services allow your family to go back to enjoying precious moments together.
Visit our Assisted Living and Memory Care community by contacting Double Creek for a tour.