Under the shadow of Pikes Peak, Olympic training facilities, military bases, colleges, religious headquarters, and secret government agencies, Colorado Springs should be at the top of your list of retirement destinations.
With so much going on in the second-largest city in Colorado, seniors can quietly reap the benefits of good food, incredible natural scenery, senior tax-friendliness, and top-rated health care.
My kids are moving to Denver. How far away is Colorado Springs?
Colorado Springs is about an hour and a half south of Denver. Alleviate the traffic hassles of central Colorado Springs by moving to a retirement community in the northern section of town. StoneCreek of Flying Horse is an upscale option on the north side with easy access to I-25 and Hwy 83.
Are there many retirement communities in Colorado Springs?
People initially flocked to the Colorado Springs area to strike gold. The next wave came to turn the town into a resort community. Seniors looking to strike gold in a resort-style retirement community can now do so at StoneCreek of Flying Horse.
If you're considering moving to senior living in Colorado Springs, join our Founders Club to enjoy special VIP events and samples of the StoneCreek lifestyle. Enjoy rent discounts and waived community fees. Call (719) 888-4547 to learn more.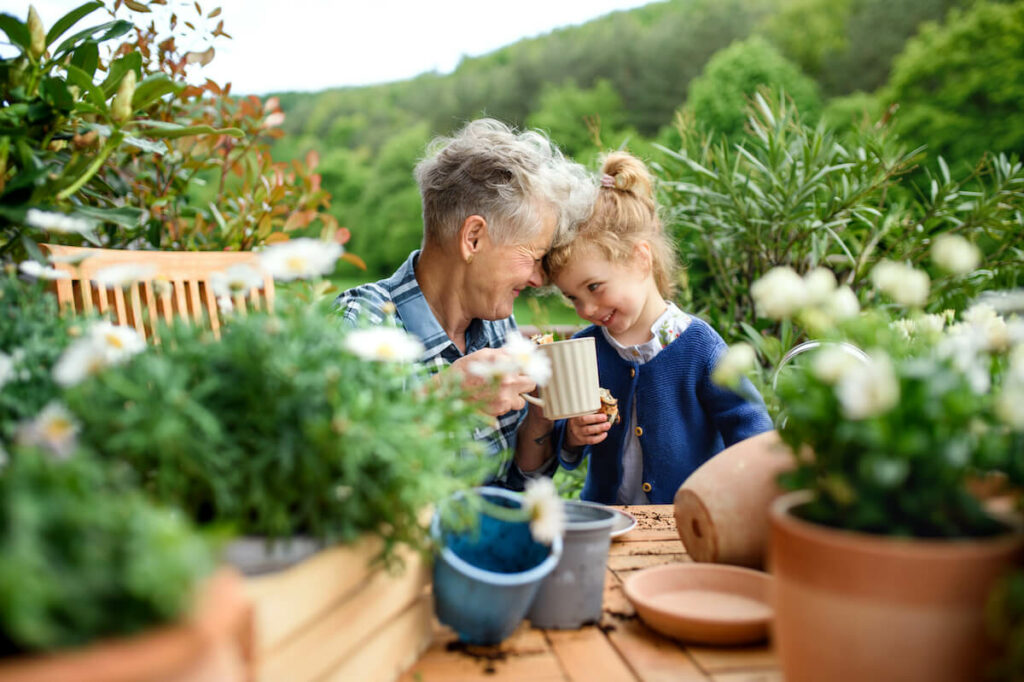 Are many seniors retiring in Colorado?
Colorado ranked second as the best place for seniors to retire. The Centennial State also ranked in the top five states where seniors are the happiest.
Per capita, the senior population is relatively low because the booming population is primarily due to younger generations seeking tech jobs and outdoor adventures. Seniors can reap these benefits by finding the availability of senior living easier than in more competitive retirement destinations.
With the Air Force Academy and multiple military bases in town, the city boasts a veteran population of over 53,000. Many seniors move to Colorado Springs to be closer to the patriotic support and enlisted family members. StoneCreek of Flying Horse loves our veteran residents.
The scenery in Colorado is gorgeous, but people living in Denver have to travel to get into true nature. Seniors will love being surrounded by it in Colorado Springs. You'll never tire of the view of Pikes Peak.
These escapes are within a 20-minute drive from StoneCreek of Flying Horse:
Garden of The Gods
Blodgett Open Space
Monument Rock
Our chefs prepare specials for every meal of the day, but we also love trying out local restaurants:
Cheddar's Scratch Kitchen
Broken Bones Smokin' Good Barbecue
El Padrino Mexicano
Can I age in place in Colorado Springs?
Absolutely. StoneCreek of Flying Horse makes senior housing provisions for:
Independent Living
Assisted Living
Memory Care
No matter which lifestyle seniors choose, enjoying the benefits of our modern community is endless, and the visitors are the cutest.
Independent Living in Colorado Springs
Recent retirees and adventurous seniors who want to stay social will love meeting new people at StoneCreek of Flying Horse. This 55+ community is for active adults looking to spend time on the nearby golf courses and state parks.
Our Independent Living residents enjoy choosing from multiple floor plans, including flats and villas. Welcome to maintenance-free living, restaurant-style dining, and wellness programming, all available under one roof.
Use our community-provided transportation to check out Garden of The Gods or take your sweetheart on an adventure.
An Upscale Colorado Springs Assisted Living Community
Assisted living gives seniors the confidence to live independently and enjoy the benefits of our community. Our team members are available 24/7 to help with:
Medication management
Activities of daily living (bathing, grooming, transferring, and more)
On-site physical therapy
Health care coordination
Most Assisted Living facilities provide studio and alcove spaces for this type of senior living. StoneCreek of Flying Horse includes a variety of studio, one, and two-bedroom options. These beautiful modern apartments feature housekeeping and laundry services.
Whatever senior care service you need to continue living independently, you'll find it at StoneCreek of Flying Horse.
Memory Care in Colorado Springs
Alzheimer's and dementia care is provided with compassion and experience in The Cottage. It's our dedicated Memory Care wing of StoneCreek of Flying Horse.
Families searching for a way to honor their loved ones affected by dementia can find relief in our community. Our lower team-to-resident ratio gives loved ones a personalized experience.
Our Memory Care experts lead daily exercises and activities that promote brain plasticity, which is essential to slow memory loss. The Cottage is a secure and clean environment that encourages socialization and celebrates living in the moment.
I'm Interested in ​​Retiring in Colorado
Make your first stop at StoneCreek of Flying Horse. We're happy to give you a tour of the senior living experience that awaits in Colorado Springs. Contact us to learn more.