Moving to a senior living community can be challenging for seniors and their loved ones. It's a significant change, often met with resistance due to the fear of losing independence, concerns about cost, and the emotional strain of leaving a long-time home.
But have you ever stopped to consider the benefits of such a move? Why should you, or why should your parents, make this transition? And could this shift be a contributing factor to why seniors are living longer?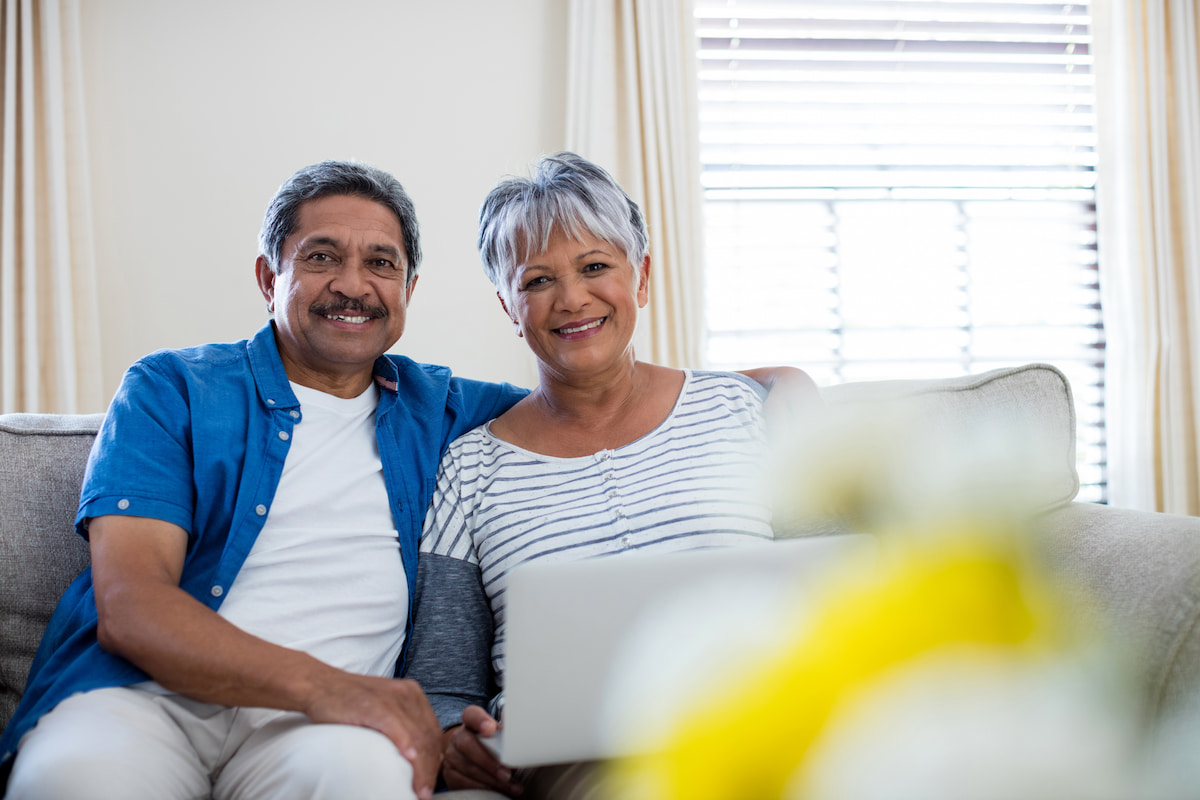 The services and amenities of Independent Living communities add a lot of value to active adults' lives. Assisted Living offers personalized health care and peace of mind. Memory Care provides comfort and purpose for older adults with Alzheimer's or dementia.
Are you ready to embark on a new journey? Discover how senior living offers camaraderie, comfort, and the freedom to live life to the fullest. Join us as we explore the benefits of choosing Civitas Senior Living communities.
The Challenge of Aging in Place
Aging in place, or staying at home during one's golden years, may seem like the ideal scenario. However, it can pose various challenges. As we age, tasks we once took for granted, like housekeeping, meal preparation, and even personal care, can become increasingly difficult.
Advancements in healthcare and technology are contributing to seniors living longer. However, this longevity doesn't necessarily equate to a better quality of life.
Americans are now expected to live to 77.8. That number is ten years longer than the expectancy in 1950. However, the U.S. has the largest percentage of people 60+ that live alone.
A primary concern is the potential for social isolation. Seniors living alone may find themselves cut off from regular social interaction, which can lead to:
Feelings of loneliness and depression
Higher risk of heart disease, stroke, and dementia
Increased risk of hospitalization
Aging parents may be at higher risk for falls or other accidents at home without regular supervision or assistance.
Moreover, the burden of caregiving often falls on adult children who may not be equipped to handle the complexities of senior care. This can strain relationships and lead to burnout for family caregivers who are trying to balance their own lives with the needs of their aging loved ones.
Assisted Living and Memory Care communities offer a solution to these challenges. They provide a supportive environment where seniors can receive the care they need while maintaining independence.
At Civitas Senior Living, our Assisted Living program offers personalized care plans that adapt to the changing needs of our residents.
For those living with memory-related conditions like Alzheimer's or dementia, our Memory Care program provides specialized care and activities designed to enhance cognitive function, all within a secure environment.
People are indeed living longer. Senior communities ensure they're also living better. By offering an optimal blend of independence and care, we help older adults age in place well. Choosing a supportive environment enhances the quality of life throughout the golden years.
The Benefits of Moving to a Senior Living Community
So, why do seniors decide it's time to move to Independent Living or Assisted Living?
Communities like Civitas Senior Living let older adults maintain their independence while receiving assistance with daily tasks.
Freedom from Home Maintenance
Forget about mowing the lawn, fixing the plumbing, or worrying about home repairs. At Civitas, we handle all maintenance issues, allowing our residents to focus on enjoying their retirement.
Social Interaction
Loneliness can be a serious issue for seniors. In our community, residents have ample opportunities to socialize, participate in various activities, and build meaningful relationships with their peers.
Healthy Living
We provide nutritious meals and a range of physical activities, contributing to residents' overall health and well-being. This focus on holistic wellness may be one reason seniors live well longer.
Personalized Care
At Civitas, we understand that each resident has unique needs and preferences. That's why we offer personalized care plans, ensuring each resident receives the support they need while maintaining autonomy.
Why Choose Civitas Senior Living?
Civitas Senior Living stands out because we go beyond providing just a place to live. We create vibrant communities where seniors can thrive and enjoy life to the fullest. Our communities are committed to offering a lifestyle of:
We are here to foster an environment that supports longer, healthier, and happier lives for seniors.
Deciding to move to a senior living community can be exciting and meaningful. At Civitas Senior Living, we understand that this transition is significant, and we're here to show you why our communities are the perfect choice for your next chapter.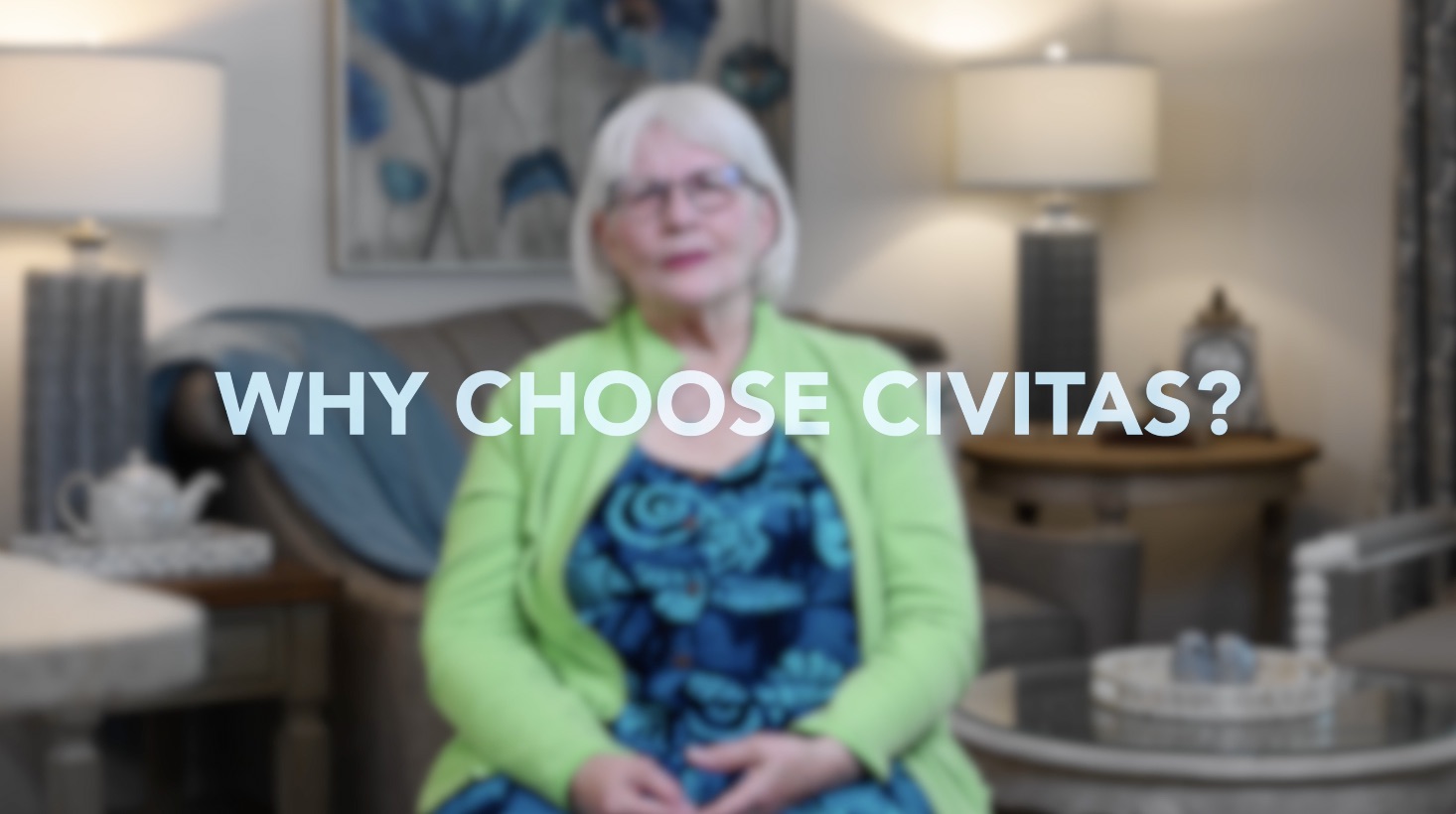 A Beautiful Community, A Place to Call Home
At Civitas, we take pride in creating communities that go beyond the conventional image of a nursing home.
Instead, our communities are designed to be beautiful, inviting spaces you'll be proud to call home. As one resident eloquently put it, "It doesn't look like an old folks home; it looks like a place you want to live."
The attention to detail is evident on every floor, with each one offering a unique and captivating ambiance. This thoughtful design ensures that navigating our community is a breeze, eliminating confusion and making you feel at ease.
Continuum of Care, Uninterrupted Connections
One of the standout advantages of choosing Civitas Senior Living is the ability to seamlessly transition through various levels of care without uprooting your life. You can rest assured that as your needs evolve, our team will be there to provide the support and care you require.
The best part? You don't have to leave behind the friends you've made or the familiar faces you've come to know. This sense of continuity fosters a strong sense of belonging and camaraderie, ensuring you always have a community of friends.
Why should my parents move to a Senior Living community?
Families who choose Civitas can breathe easy knowing loved ones are in a supportive environment.
Help is always a moment away, provided by our dedicated team members committed to your well-being. Our communities are more than residences. They are havens where families can visit and cherish quality time together.
Get Excited for A Social and Supportive Community for Seniors
Making a move to senior living is a big decision, but it can bring numerous benefits.
If you're considering this step for yourself or a loved one, we invite you to explore what Civitas Senior Living offers.
Contact us to discuss the senior care options available in a Civitas community near you!