If you're an active senior living in Tyler, TX, or surrounding areas, you may be worried that senior living is only about relaxing. Relaxing is great, but having options to get out and explore and finding creative hobbies to keep your mind and body engaged are equally as important.
You're in luck! Tyler, Texas is a great option to look into for retirement communities, and there are a plethora of fun things to do.
Stop and Smell the Roses
Not only is Tyler an affordable place to live, but it's also well known as the center for rose cultivation. The Tyler Municipal Rose Garden is a great place to visit. It boasts more than 500 varieties; you can find thousands of rose bushes in bloom there.
Both locals and tourists alike flock to the area every October for the annual Texas Rose Festival, a vibrant event full of pageantry that dates back to 1933. This historical event is a must-see!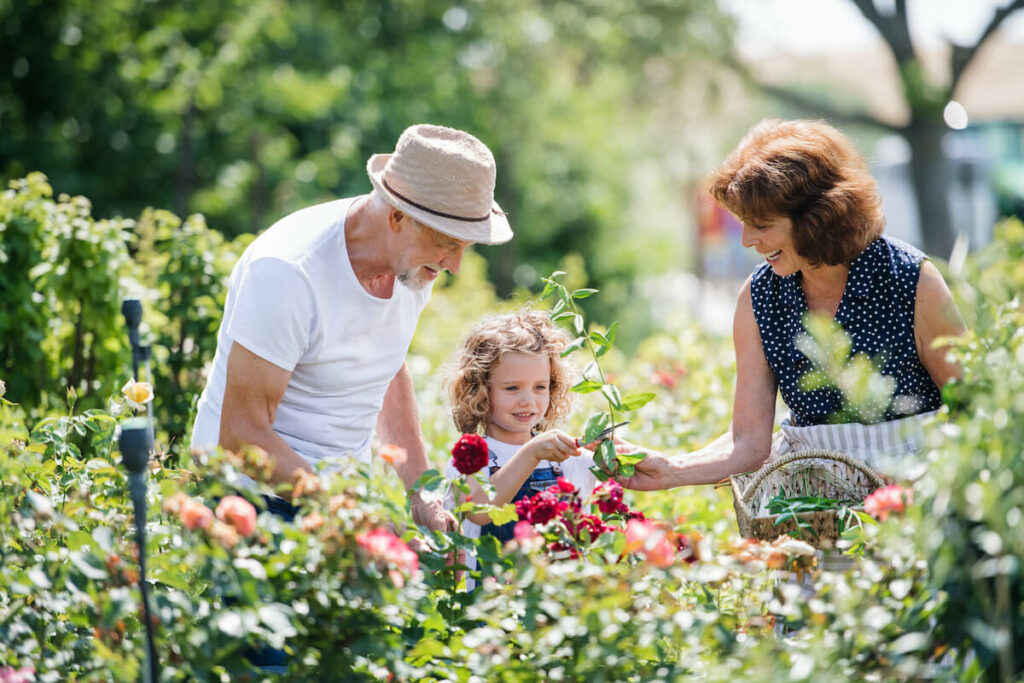 In addition to stopping to smell the roses, there are many other outdoor activities in Tyler, like visiting the Caldwell Zoo, enjoying the lake at Tyler State Park or taking up a game of golf.
Foodies delight in the options available to savor downtown. With plenty of restaurants, breweries, coffee shops and more flavors to savor. Be sure to add trying some of the best barbecue around to your to-do list.
Active Senior Living in Tyler at The Hamptons of Tyler
Now that you know all about the local area and where to explore, you can get involved in fun activities at home while making new friends in the engaging senior living community at The Hamptons of Tyler.
Our community offers the best way to age in place with active Independent Living and Assisted Living services to help where and when you need it so that you can get back to doing what you enjoy.
Innovative Memory Care at The Cottage is also available should you or a loved one need help navigating Alzheimer's or dementia.
Exciting programs
Our programs and activities are enriching. Our signature Passion Program ensures your health, dining, and activity preferences are always top of mind. With so many ways to get involved, you'll never be bored at The Hamptons of Tyler, and you won't even need to leave home to have some fun! We take a holistic approach to senior care. Nurturing your mind, body, and spirit are equally important and our programs are designed with that in mind.
With numerous clubs, housewarming parties, themed dinners, Fit For You exercise classes, and a specialized My Legacy program that actively involves Memory Care residents at The Cottage, there are options for every lifestyle.
Studies show that broader social interaction helps keep seniors healthy mentally and physically. Those who invest in hobbies, activities with friends and exercise lower their risk of:
Heart disease
Obesity and diabetes
Anxiety and depression
Cognitive decline
Get involved
We encourage residents to develop and hone their skills in hobbies new and old, and to get involved in projects that are meaningful to them. For example, our residents saw that the Wall of Honor dedicated to veterans in the community needed attention and they took action. Finding a solution to a problem or just getting involved in projects that inspire you are honored here. Creative ideas are always welcome and encouraged in our community.
Other ways we get involved include:
Meeting your specific needs
Whether you enjoy getting out and exploring Tyler, TX or relaxing at home, you can do whatever you please at The Hamptons of Tyler. We specialize in making life easier so that you can get back to doing what you enjoy.
Active, fun senior living in Tyler, is available no matter your care level needs or lifestyle preferences. Our elegant homes and welcoming community make your retirement journey exactly what you'd hoped it would be.
Assisted Living in Tyler, TX means we can assist you with getting ready for the day so that you can spend time with a good friend, a good book, or doing whatever you enjoy.
We can help take care of your needs like managing your medications, helping you with dining or dressing, even taking you to your appointments. You can leave behind the worries of housekeeping and maintaining your home; we'll take care of those things too.
The Cottage provides that calming, enriching environment that seniors with Alzheimer's or dementia need to live well and feel their best.
Fulfilling days
Imagine your days among a community of friends with similar interests. You can dine well, get out and explore, or dig in the garden. How about joining a group for an outing or planned special event? You could also get your steps in for the day and then relax in your home at the end of the fulfilling day. What could be better?
There are so many ways to have fun and stay active at The Hamptons of Tyler. Let us show you how much fun senior living can be. We're not your average retirement community. Come see the difference in person.
Would you like to hear more about senior living in Tyler, TX?
We'd love to show you around our community! We're here to provide guidance and answer any questions you may have. Come see us in person! Contact us today to sign up for a tour of active, upbeat living where you can age in place with ease.