If you're looking for a comfortable environment for your loved one with memory loss, The Ridglea in Fort Worth, TX may be the right choice.
As a memory care community, The Ridglea provides specialized care for seniors with memory-related conditions such as Alzheimer's and dementia.
But if your loved one has Alzheimer's, can they live in a dementia care facility or vice versa? How much will memory care cost, and how long can you expect to pay for it? Continue reading if you have difficulty deciding the best choice for memory support in the DFW area.
Memory Care vs. Alzheimer's Care vs. Dementia Care
The terms memory care, Alzheimer's care, and dementia care are often used interchangeably. While there are differences between the conditions of Alzheimer's and dementia, memory care communities support multiple forms of memory loss.
Memory care is a specialized form of assisted living designed specifically for residents with dementia, Alzheimer's, and other forms of memory loss. The professional team creates an atmosphere of support and understanding that relieves family members from home caregiving duties.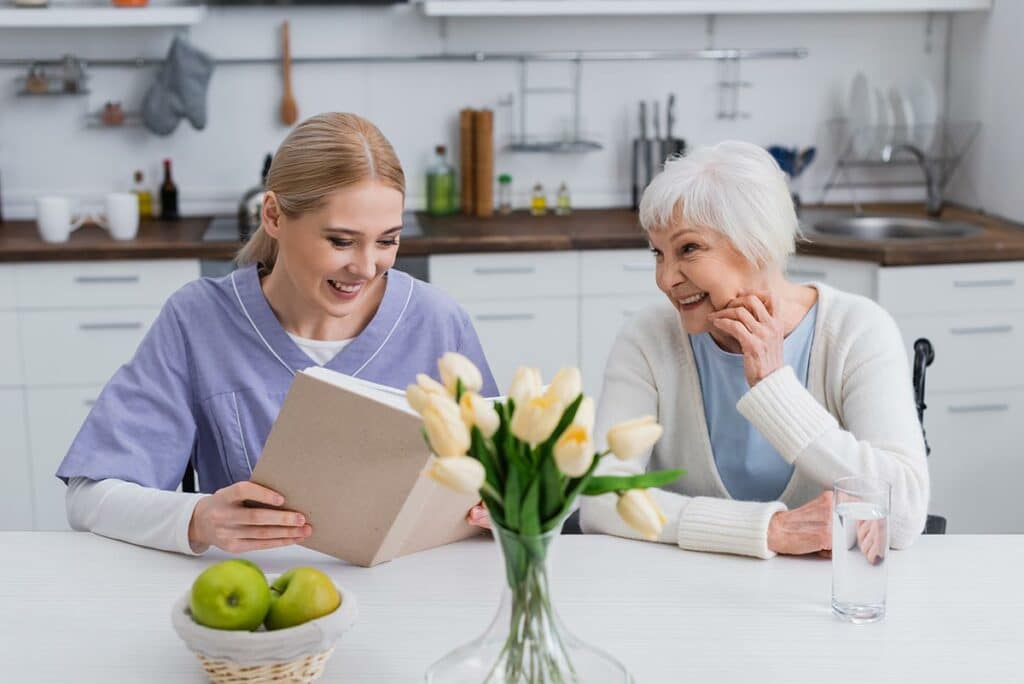 These communities' innovative programs and activities are designed to boost the quality of life for those with cognitive impairments. Residents are respected and encouraged to enjoy new experiences and build meaningful relationships. Through round-the-clock monitoring and attentive staff, memory care can help ensure that those with memory loss remain mentally and physically secure.
Specialized memory care facilities can help whether a loved one has Alzheimer's, vascular dementia, Lewy body dementia, or other types of dementia.
Memory Care in Fort Worth at The Ridglea
The Ridglea offers specialized memory care services designed to meet the unique needs of seniors with memory-related conditions. Their caring and compassionate team provides a soothing and secure environment where seniors can live with dignity and respect.
Some of the memory care services provided by The Ridglea include:
24-hour supervision and assistance with daily activities such as bathing, dressing, and grooming
Medication management and monitoring
Nutritious meals and snacks tailored to each resident's dietary needs
Daily activities and social programs designed to engage residents and promote socialization
Housekeeping and laundry services
Scheduled transportation for appointments and outings
Personalized care plans developed with input from residents and their families
Memory Care Communities vs. Nursing Homes
Nursing homes provide long-term care for seniors with a variety of medical needs:
Chronic conditions
Injury or procedure recovery
Intravenous care
Wound care
Physical, occupational, and speech therapies
Memory care communities offer specialized care for seniors with memory-related conditions. Memory care communities are designed to provide an environment where seniors can live with dignity and respect while receiving the supervision they need.
In a memory care community like The Ridglea, dementia care specialists are trained to work specifically with seniors with memory loss. They understand these seniors' unique challenges and are equipped to provide compassionate care and support.
Nursing homes may not have as vibrant of an activities or socialization program as a memory care community. Skilled nursing facilities are for older adults with higher medical needs.
What is the average time a person spends in memory care?
The average time a person spends in memory care can vary depending on several factors, such as the individual's health condition, the severity of their memory impairment, and the level of care they require.
According to the Alzheimer's Association, many people live four to eight years after a dementia diagnosis. Some experiences have lasted 20 years. Alzheimer's is typically diagnosed towards the end of the early or pre-clinical stage.
Many people may still live independently, work, or drive during that time. However, most will need more supervision and assistance as the middle stage approaches. Moderate Alzheimer's or dementia is the longest stage of memory loss and when family members often step up to provide care.
Caregiving can quickly become a full-time job. Many family caregivers can feel burnt out and overwhelmed. Memory care communities can provide a high level of care that improves the quality of life for residents and their families.
People who do not get much exercise and socialization usually experience a faster decline in memory loss. Higher levels of activity can slow memory loss and contribute to better well-being.
Alzheimer's and dementia are progressive, and loved ones will require 24-hour care in the late stage.
How much is dementia care in Dallas, Texas?
Alzheimer's care in Texas is often expected to be about 20 to 30 percent higher than the cost of assisted living. Specialized dementia care in the Dallas/Fort Worth area averages $5,244 per month.
The cost of memory care in the Dallas–Fort Worth metroplex is slightly higher than the Texas average of $4,997 per month. Prices for specialty senior care will vary between urban and rural areas. The level of support needed will also influence the cost.
Senior living contains a lot of value, and The Ridglea blog can answer many of your questions about financing memory care:
Visit Memory Care in Fort Worth, Texas
See how memory care at The Ridglea can help you and your family in person. Contact us to tour an elevated lifestyle for your loved one.