Ask A Senior: Engaging Programs and Activities
As we age, staying active and engaged becomes more important than ever. Not only does it contribute to our overall well-being, but it can also significantly improve our quality of life.
That's why at Civitas Senior Living communities, we offer an array of senior programs and activities designed specifically for our residents' needs and interests.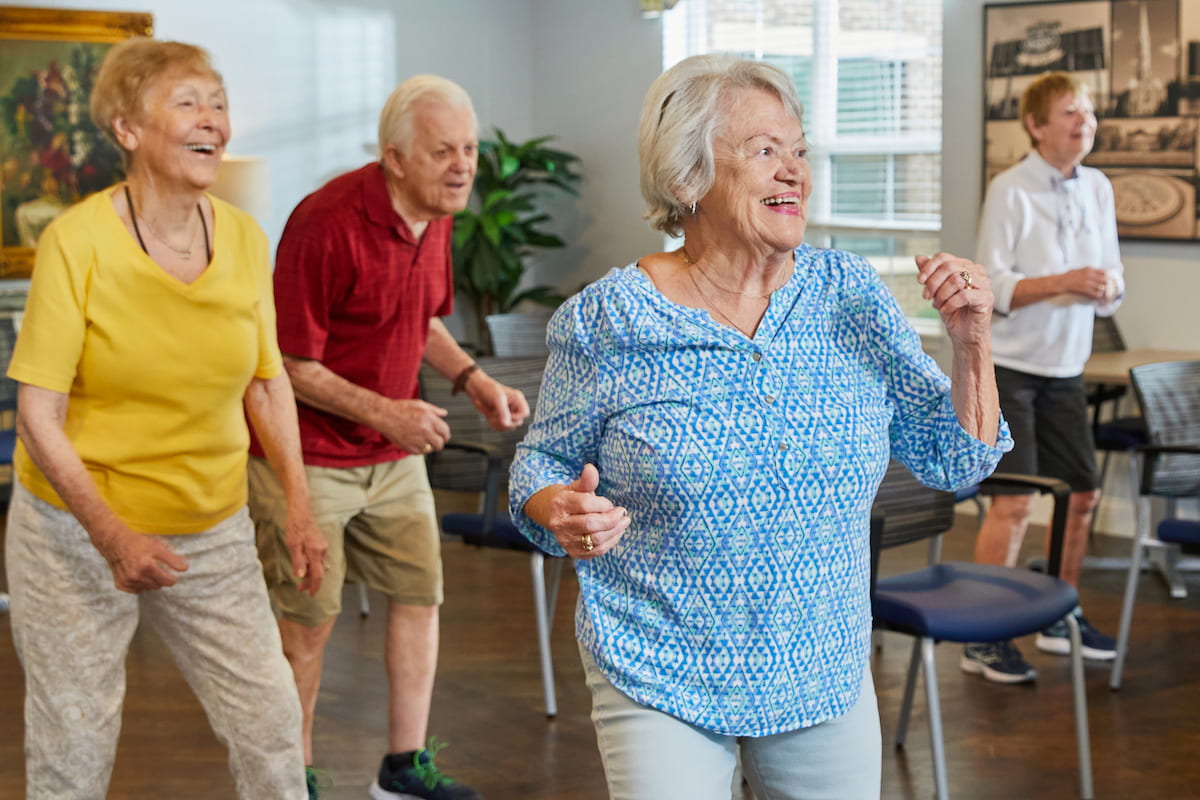 Our senior companion program is one of the most cherished features of our communities. Residents know it as the Passion Program, and it fosters a sense of belonging and camaraderie among residents. Providing unique opportunities for much-needed social interaction is essential to our mission.
One resident shared, "Everything they do is resident-centered, and the people here are so friendly. They really customize the program as to what the residents want. We have a lot of control, and that's what we want – a little control."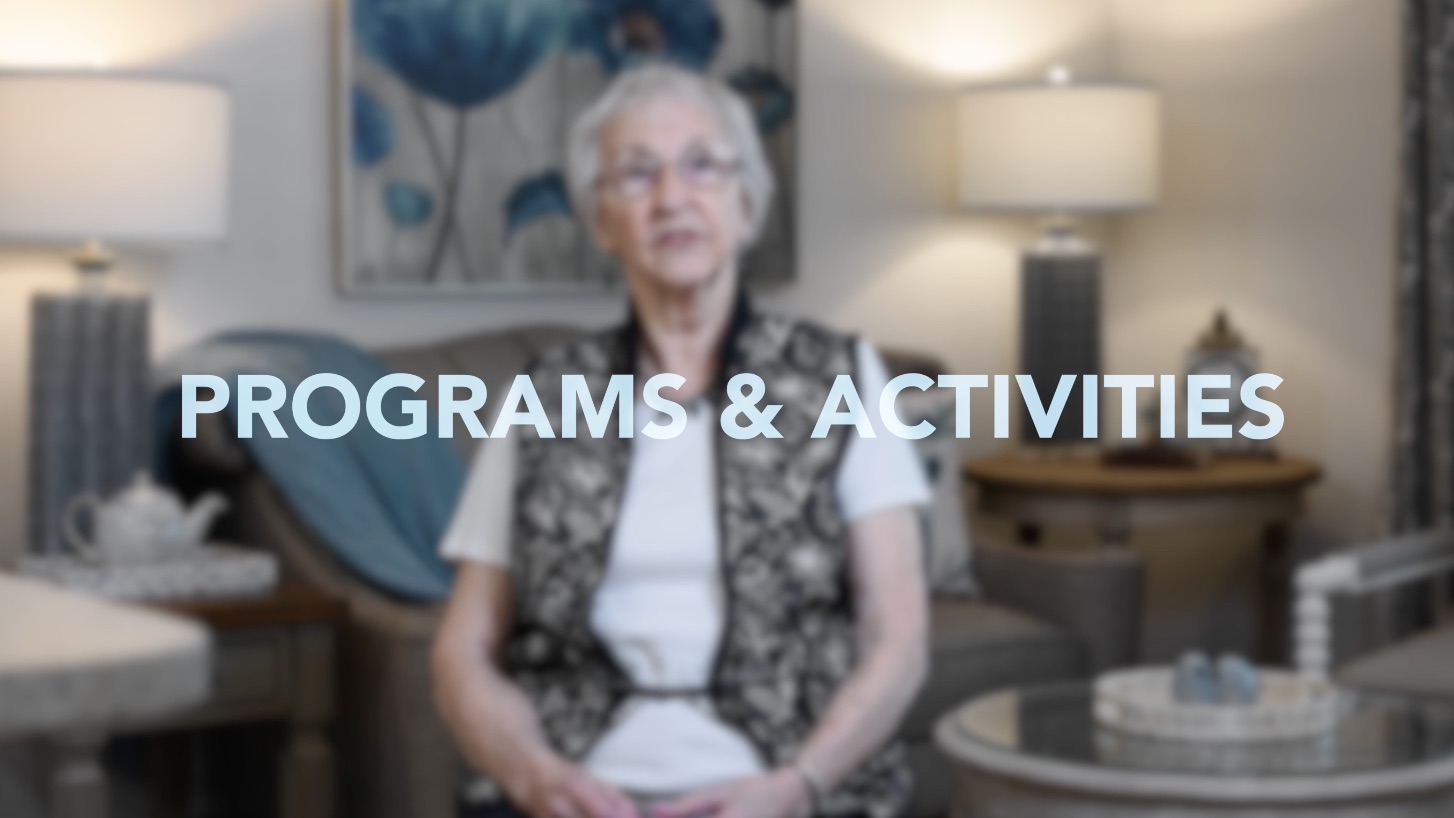 A Variety of Activities and Programs for Seniors
Whether you're looking for physical activities to keep you fit, brain-stimulating games to keep your cognitive function sharp, or fun activities to pass the time, you'll find them all in our communities.
From card games to singing sessions and worship services, there's always something to do. Our resident continued, "There's a lot of variety of activities offered here. Some of my favorites are cornhole and the cornhole baseball. I like the singing part too."
We understand that each resident is unique, so we strive to provide various activities to cater to different interests and preferences. Our team also considers every resident's lifestyle. An independent living activity may look a little different from other forms of senior care.
Independent Living Activities
Independent living is a lifestyle choice for seniors who can live independently but prefer the conveniences and group activities a senior community offers. This arrangement typically includes a private residence within a larger community. Access to various amenities and services makes life easier and more enjoyable.
Activities for independent living residents are plentiful and diverse. All programs are designed to foster connection and provide companionship. They often include social events like:
Parties
Game nights
Happy hours
Field trips and lunch outings
Fitness and wellness programs such as exercise classes and yoga sessions encourage physical health and well-being. Educational workshops on art, history, technology, and more provide intellectual stimulation.
Hobby clubs are more popular senior programs. Civitas Senior Living Residents prefer the Green Thumb Club and Art Throbs Club.
Independent living residents from many of our communities have organized meetups to go on cruises. Creating these friend networks among older adults brings us pure joy.
Assisted Living Activities
Assisted living communities offer a higher level of care for seniors who need help with daily activities such as:
Bathing
Dressing
Medication management
These communities provide personalized care plans, team members available 24/7, and amenities and services for residents' convenience and enjoyment.
Assisted living activities are designed to promote socialization, engagement, and overall well-being:
Group exercise classes like chair yoga or gentle aerobics help maintain physical fitness and mobility.
Planned outings to local attractions, shopping centers, and restaurants keep residents connected with their community.
Creative activities such as painting, pottery, and crafts allow for self-expression and artistic exploration.
Regular musical events, live performances, and movie nights provide entertainment.
Educational programs stimulate intellectual curiosity and lifelong learning.
Assisted living residents enjoy being a part of a community and pursuing their passions with others.
Intergenerational activities are another fantastic way for people of all ages to spend time together. Our assisted living community in Burleson, TX got to hang out with students studying to work in nursing or senior companion programs. This kind of program provides hands-on training opportunities that produce friendships.
Memory Care Activities
Memory care communities cater to individuals with memory impairments, such as Alzheimer's disease or other forms of dementia. These specialized facilities offer a safe, secure environment with trained staff who understand the unique needs of residents with cognitive challenges.
Activities in memory care are designed to support:
Cognitive function
Emotional well-being
A sense of purpose
Reminiscence or recall therapy involves conversations and activities that trigger memories. The goal is to stimulate cognitive function and promote emotional connections. Music therapy involves listening to music or participating in audio-related activities. These can positively affect memory, mood, and overall well-being.
Sensory stimulation provides comfort and relaxation. This occurs through:
Aromatherapy
Tactile experiences
Gentle massages
Cognitive exercises like large-print jigsaw puzzles, board games, and word challenges help maintain cognitive abilities and mental agility.
Folding laundry or setting the table can offer people with dementia a sense of purpose and accomplishment. Our communities also provide life skills engagement activities.
Even in memory care, residents have opportunities for unique experiences. Our Miracle Moments program has celebrated many residents with Alzheimer's or dementia. Jose, a Purple Heart veteran and memory care resident in Cibolo, TX got to fly again.
A Community That Feels Like Family
While our senior programs and activities play a significant role in our residents' lives, the sense of community truly sets us apart. Our communities are not just nursing homes or assisted living facilities; they're places where residents can form genuine connections and feel like they belong.
We host regular events to include family members. This benefit allows residents to enjoy quality time with their loved ones while introducing them to their new community.
"There's a lot of grandchildren here. We have one little girl that we call our community grandchild. It's family-oriented," says one resident.
Mental Stimulation, Physical Fitness, and Community Engagement
At Civitas Senior Living, we believe in creating an environment where older adults can thrive and enjoy a high quality of life. Our senior programs provide a variety of options to keep our residents active, engaged, and happy. The enrichment teams in our communities have so many fantastic activity ideas you'll never be bored.
If you're searching for senior activities near you, look no further than a Civitas Senior Living community. Find one in your area and arrange a tour!