In search of the best place to retire in Arizona? Look no further than Flagstaff. This idyllic town in Northern Arizona has everything you need for a peaceful and fulfilling retirement. From its breathtaking natural beauty to its vibrant culture and community offerings, Flagstaff was recently named one of the best small cities in America, according to Thrillist. Let's examine why retirement in Flagstaff, AZ should be at the top of your list.
Stunning Climate and Outdoor Activities
Flagstaff has an ideal climate for retirees. It has four distinct seasons with no extreme temperatures that can be uncomfortable and dangerous. During the summer months, temperatures are comfortable during the day and cooler at night. Winter months can bring snow for cozying up by the fireplace with some hot chocolate. And springtime brings beautiful wildflower blooms!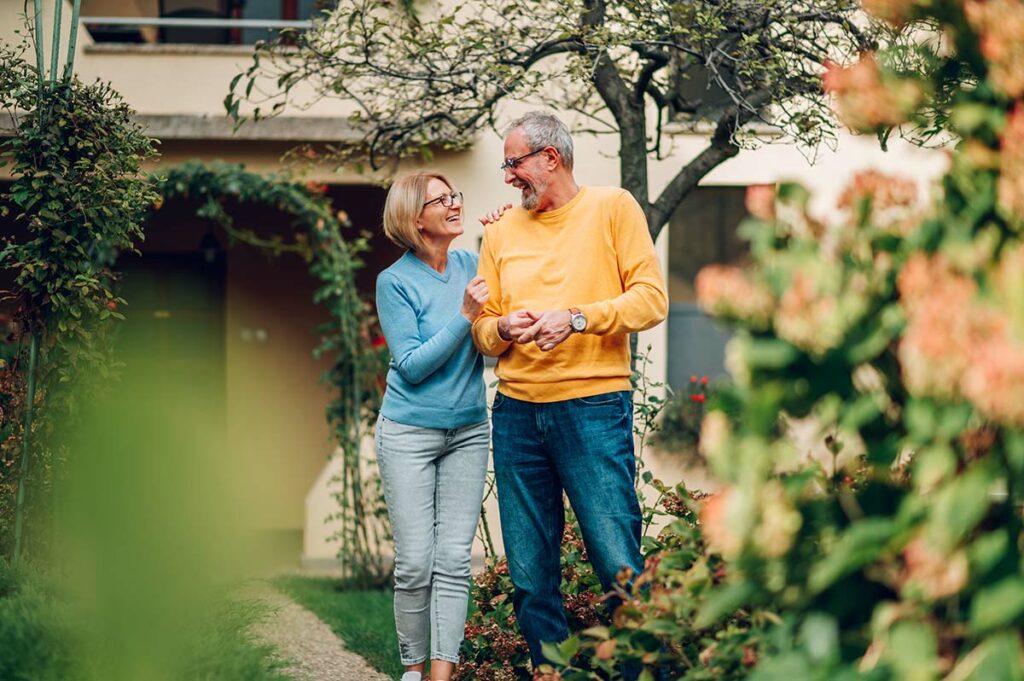 With such gorgeous weather, seniors can enjoy plenty of outdoor activities. Whether it's a leisurely stroll or a challenging hike across one of the towering peaks surrounding Flagstaff, you'll find something to suit your preference. There are also numerous golf courses nearby that cater to seniors looking to stay active and enjoy nature while they practice their favorite sport. Additionally, you can remain active with biking, fishing, and wildlife watching.
At The Bluffs of Flagstaff, you can use our scheduled local transportation to enjoy everything Flagstaff has to offer, or stay on campus and take in the mountain views, swim in our indoor pool, practice your swing on our putting green, or walk your furry friend along our walking trails or dog yards.
Cultural and Community Attractions
Flagstaff offers more than just outdoor activities; it also boasts a lively arts scene with numerous galleries and museums, theaters, and live music venues. There are many festivals throughout the year that celebrate local culture and heritage such as the annual Coconino County Fair or First Friday ArtWalk. You won't have any trouble staying connected on campus, either; our community features plenty of clubs, arts and crafts classes, and volunteer and wellness programs that cater to retirees looking to make friends or stay active in the community.
Quality Health Care and Senior Living
When it comes to health care services, you can rest easy knowing that Flagstaff has some of Arizona's top medical providers such as Northern Arizona Healthcare and North Country Healthcare. The Bluffs of Flagstaff is only a short drive away from both medical centers, so you can continue seeing your care providers while receiving quality care and services in our community.
Our Flagstaff senior center provides quality services and care, including:
Maintenance-free living
Housekeeping and laundry service
Emergency call system
Compassionate associates on-site 24/7
Medication management
As-needed, personalized assistance with bathing, dressing, grooming, transferring, and incontinence
Specialized care in all phases of dementia for our residents living with memory loss
With its diverse climate and outdoor activities, cultural attractions and community spirit, quality health care centers and senior living services — not to mention its stunning natural beauty — it's easy to see why so many retirees choose Flagstaff, AZ to live out their golden years! Whether you're seeking adventure or relaxation (or both!), you're sure to find what you're looking for at The Bluffs of Flagstaff. So, why not make your home in this charming community? Contact us today to schedule a tour — you won't regret it!